Alexandra Chang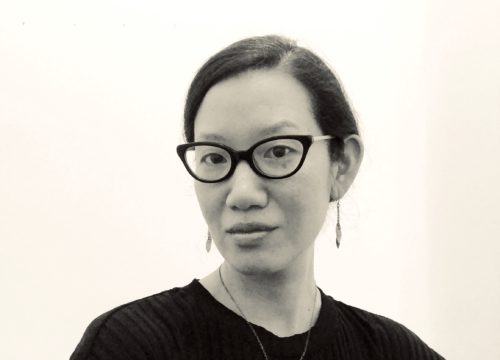 Alexandra Chang is Associate Professor of Practice in the Department of Arts, Culture and Media, conducting research and teaching courses on Eco Art, Global Jazz and Art, Global Asias Art and Visual Cultures, Curatorial Studies, Decolonizing Practices, Digital Humanities, and Web3. She is also the Interim Associate Director of the Clement A. Price Institute and the Associate Director of the American Studies Program at Rutgers University-Newark. She is also on the Executive Committee of the Institute on Research on Women. She organizes the Decolonizing Curatorial and Museum Studies and Public Humanities Project (DCMP), the Our Newark Futures community gatherings at the Newark Public Library, and is co-founder of the Asian Diasporic Visual Cultures the Americas journal (ADVA) and director of the Virtual Asian American Art Museum (VAAAM). She is author of Envisioning Diaspora: Asian American Arts Collectives (2008 Timezone8) and editor of Circles and Circuits: Chinese Caribbean Art (Duke University Press).
Her current research focuses on embodied performance and the practice of improvisation, free jazz, and Afro-Asian interconnections in global art and jazz from the mid 20th century to the present. She plays acoustic and electric harp and is the co-director of the nonprofit Improv Spaces. She is also part of the improvisation-based Rock City Falls Trio. She received a Saratoga Arts Community Arts Grant in 2023 for the performance EQUILIBRIUM. a collaborative improv — feat. harp, double bass, drums and live painting (The Barn at Rock City Falls, Sept 2023). She received the ArtTable New Leadership Award in 2019. She is also part of the Black & Asian Solidarity Collective and artist collective G11.
Some recent exhibitions include Circles and Circuits: Chinese Caribbean Art (2017-2018, co-curated with Steven Wong, Getty PST II: LA/LA, Chinese American Museum and California African American Museum), Dark Roads: Zarina Hashmi (co-curated with the artist, NYU A/P/A Institute 2017-18), (ex)CHANGE: History Place Presence (curator, six Pew-funded public art commissions across the city of Philadelphia, Asian Arts Initiative, 2018), Mixed (co-curated with the artist CYJO, NYU Kimmel Windows, 2019), Ming Fay:Beyond Nature(curator, Sapar Contemporary, 2019), What is Feminist Art? (curatorial committee, Smithsonian Archives of American Art, 2019-2021), Imagining Justice: Asian American Art Movements (co-curated with Manabu Yahagi, Mori Art Museum, Tokyo, 2022), and Books and Things: The Studiolo of kate-hers RHEE (curator, Paul Robeson Gallery, Express Newark, RU-N, 2022).