Alex Dika Seggerman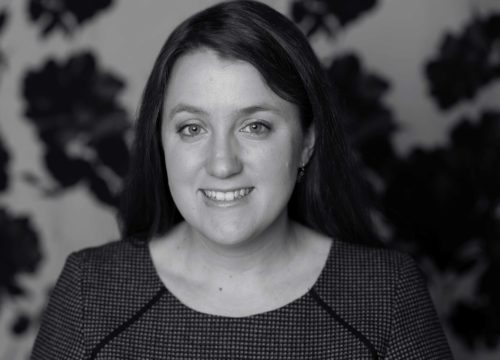 Alex Dika Seggerman is Assistant Professor of Islamic Art History. Dr. Seggerman received her Ph.D. from Yale University in the History of Art in 2014. Prior to joining the Rutgers-Newark faculty in 2018, she held postdoctoral fellowships at Smith College, Hampshire College, and Yale University.
Dr. Seggerman's scholarship investigates the intersection of Islam and modernism in art history. This includes archival research on modern Middle Eastern art movements, as well as an examination of how Islamic art history is a product of the modern era. Moreover, her research contributes to the growing field of global modernisms, diversifying narratives of twentieth-century art. Dr. Seggerman has published articles on modern Egyptian sculptor Mahmoud Mukhtar (World Art, 2014)and Egyptian Surrealism (Dada/Surrealism, 2013). Her first book, Modernism on the Nile: Art in Egypt between the Islamic and the Contemporary, traces the arc of Egyptian modernism in art, arguing that artists confronted and visualized the transnational context of their circulation through a "constellational modernism."
Her second book, Making Modernity: 19th Century Art in the Islamic Mediterranean (forthcoming with Indiana University Press in 2021), is a co-edited volume based on the proceedings of a 2018 conference. The book repositions major changes in nineteenth century Islamic art as the result of transformative political, technological, and market shifts. The volume will include a chapter by Dr. Seggerman that analyzes the impact of reproducible image technologies, from engraving to photography, on Cairo's Muhammad Ali Mosque (1830-48).

In 2018, Dr. Seggerman co-organized the Historians of Islamic Art Association 2018 Biennial Symposium,Border Crossing, held at Yale University. She wrote a review of the proceedings here. During the 2019-2020 year at Rutgers-Newark, she will co-chair a lecture series, Islam and the Humanities, featuring prominent scholars of art and literature of the Islamic world.
Dr. Seggerman's work has been supported by the American Research Center in Egypt, the Barakat Foundation, the Sams Fund at Smith College, and the Grabar Postdoctoral Grant from the Historians of Islamic Art Association.
Professor Seggerman teaches courses on the art and architecture of the Islamic world, global modern and contemporary art, Middle Eastern cinema, Orientalism, and the representations of gender and sexuality in and of the modern Middle East.
________________________