Paul Sternberger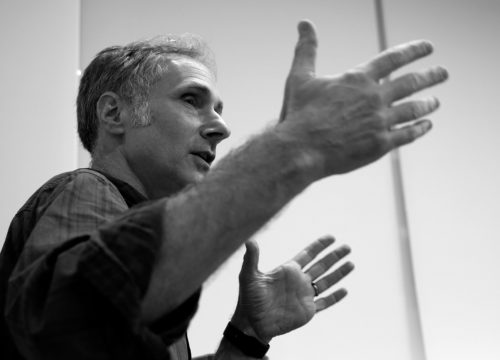 Professor Paul Sternberger received his Ph.D. in Art History from Columbia University and joined the faculty of the Department of Visual and Performing Arts at Rutgers-Newark in 1997.
His publications include Between Amateur and Aesthete: The Legitimization of Photography in America, 1880-1900 (The University of New Mexico Press, 2001) Collaborating with Rutgers-Newark colleague Ned Drew, Dr. Sternberger published By Its Cover: Modern American Book Cover Design (Princeton Architectural Press, 2005) and Purity of Aim: The Book Jackets of Alvin Lustig (Rochester Institute of Technology Cary Graphic Arts Press, 2010). Professor Sternberger co-curatored the groundbreaking exhibition India: Public Places, Private Spaces: Contemporary Photography and Video Art which originated at the Newark Museum and traveled to the Minneapolis Institute of Arts. His articles and reviews have appeared in journals such as History of Photography, American Art, Photographies, the Journal of the History of Collections, and The Woman's Art Journal.
Professor Sternberger teaches courses in American Art and the History of Photography, as well as the Development of Modern Art, Art Since 1945, Newark: A History of Art, Architecture, and Cultural Institutions, and introductory Art History surveys.  Professor Sternberger was the recipient of the 2012 Rutgers University, Newark Chancellor's Excellence in Teaching Award and the 2014 Warren I. Susman Award for Excellence in Teaching.