ACM Professors win Cultural Programming Grant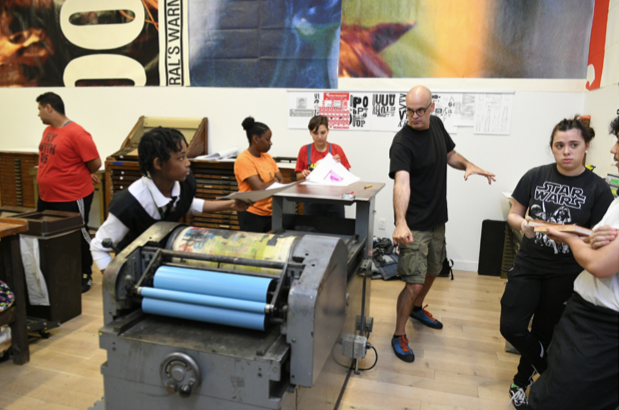 Professors Ned Drew, Keary Rosen, Rebecca Jampol, and Emmanuel Cacciatore received a Cultural Programming Grant to conduct a Visual Literacy Workshop for local high school students.
The program allowed this ACM team, along with a cadre of Rutgers students, the opportunity to teach and engage the participants with a project entailing the use of photography, digital design, 3-D laser cutting, and letterpress printing. The workshop consisted of three weekend sessions and was held at Express Newark. The grant also allows the workshop to continue during the Fall 2019 semester as well.