ACM class creates a permanent mural in Newark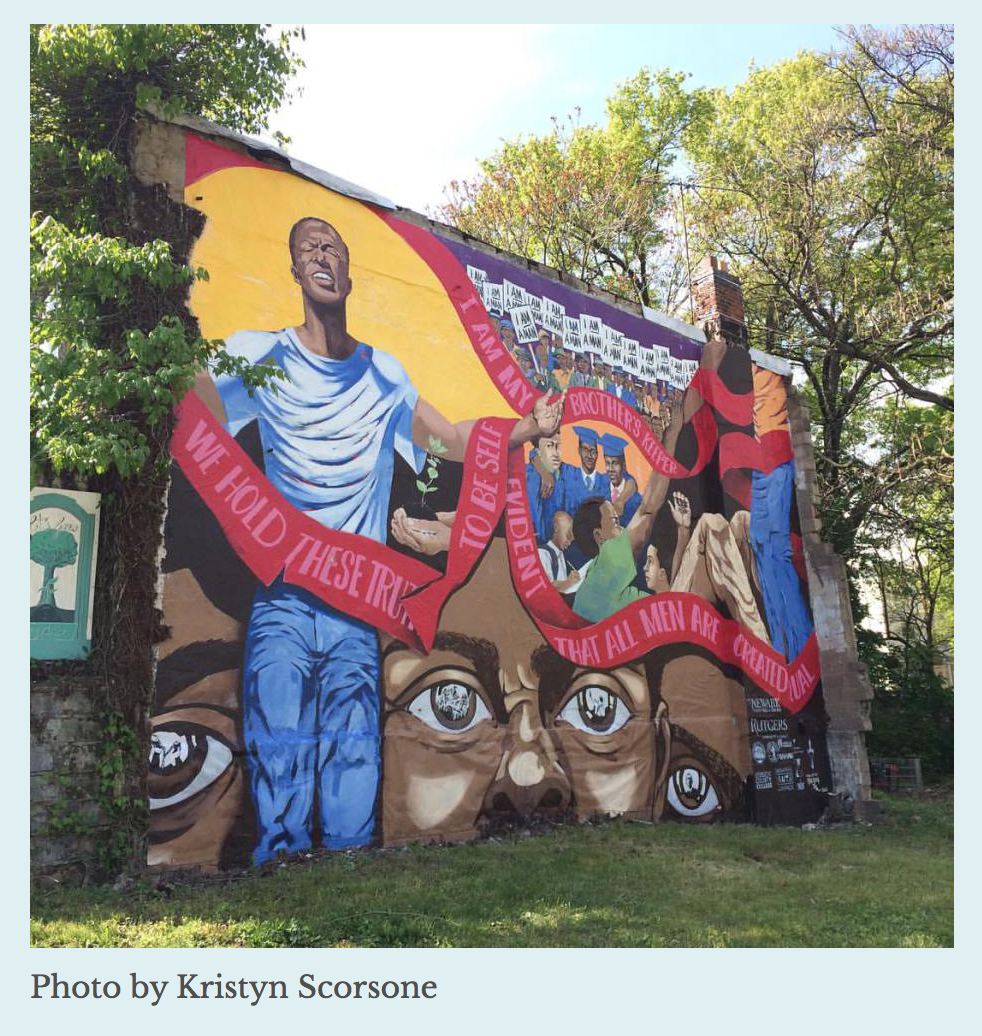 COLOQUIUM in Arts, Culture and Media is a team-taught interdisciplinary special topics class led by a variety of professors from different disciplines represented in the ACM department..
In Spring 2016 ACM 301 focused on Murals, Street Art & Graffiti: Power and Public Art in Contemporary Urban America. The course was taught by DR. ANNE SCHAPER ENGLOT and by MR. RODNEY GILBERT in collaboration with Gilbert's Yendor Productions as well as the My Brother's Keeper Newark organization and the City of Newark.
Students were introduced to the history of the city, of street art as a form of political resistance and social activism and they engaged you in creation of a permanent mural in the city of Newark, NJ and the planning and implementation of a social action project organizing a block party in the South Ward neighborhood where the mural was installed.