Public Art Initiative wins award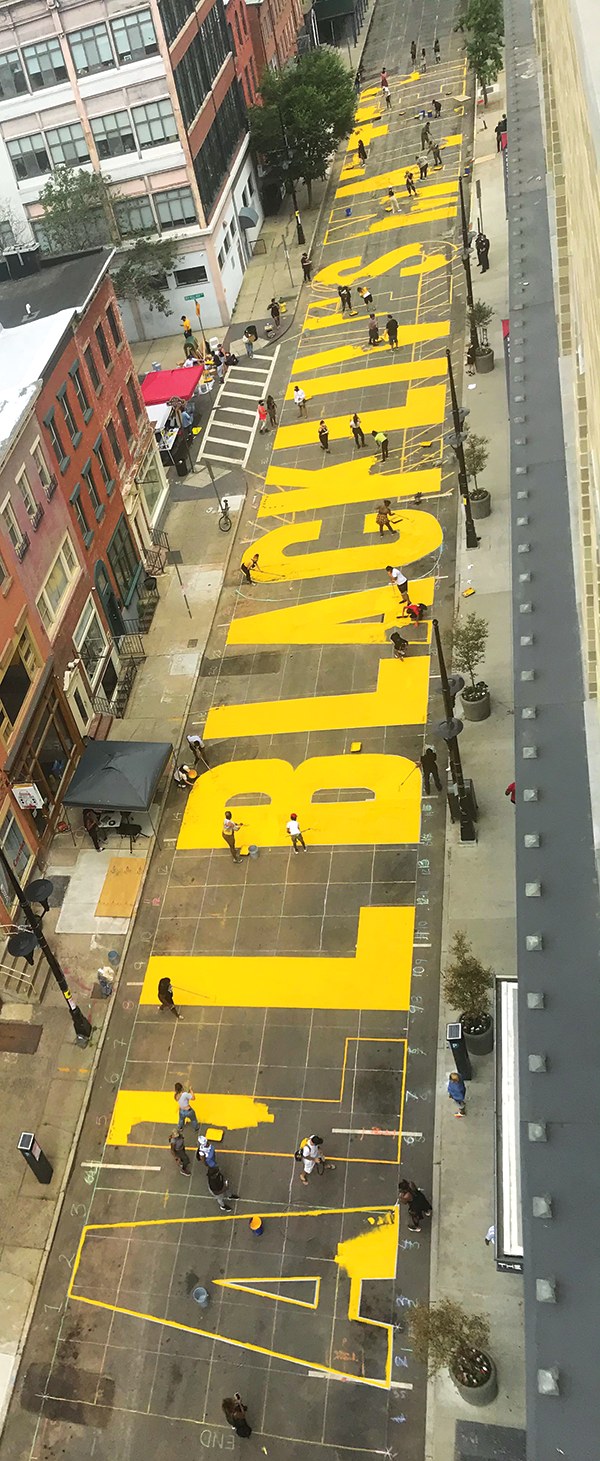 'Murals for Justice' – Newark's BLACK LIVES MATTER street murals, have won the COMMUNICATION ARTS 2021 Award for 'Design, Organization and Production'.
The murals were a dynamic collaboration between the Arts, Culture, Media Graphic Design program (@acm_gd); the City of Newark, Land Collective, the Project for Empty Space, and Express Newark Partner Organization: New Arts Justice. Many other Newark-based artists contributed their time and talent as well, and, Sherwin Williams donated the supplies.
You can read more about Communication Arts as well as the murals here.