Kate Doyle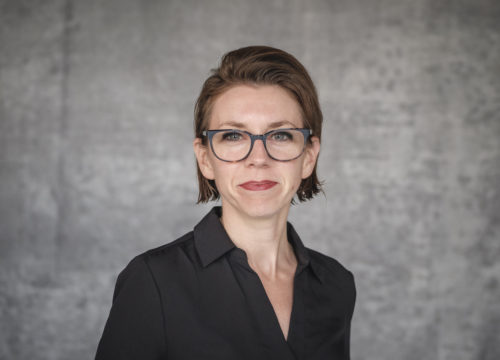 Kate Doyle is Assistant Professor of Music in the Department of Arts, Culture & Media and Affiliate Faculty in the American Studies Program at Rutgers University—Newark. Trained in the visual arts and violin performance, she received her PhD in Musicology from Case Western Reserve University in 2018.
Kate's writing, research, and other creative work explores experimental art practices and forms through the framework of cybernetics, a "way of thinking about ways of thinking, of which it is one" (L. Richards, 2001). An attention to processes of reception and cognition serves as the foundation of her teaching-learning, which encourages new modes of conversation and interaction.
Kate is an active member of the American Society for Cybernetics. With Paul Pangaro, she co-leads #NewMacy, an initiative that spans disciplines, geographies, and generations to catalyze conversations and navigate the complex challenges of our time. With Damian Chapman and TJ McLeish, she runs TheReadingGroup, a think tank for embodied research, learning and conversation design, and creative archiving.
Kate has been an invited speaker or collaborator at the Chelsea College of Art of the University of the Arts London, the Festival of Original Theater, the Dia Art Foundation, and the Library of Congress. Recent and upcoming engagements include the annual conference of the International Society for the Systems Sciences (July 2022), the Laws of Form Conference, dedicated to the work of George-Spencer Brown (August 2022), and the Annual Systemic Design Symposium (October 2022). Articles recently-published or forthcoming include "On Music, Knowing, and Black Boxes" (in Cybernetics and Human Knowing), "Problem as Possibility: A Dialogue about Lucia Dlugoszewski's Experimental Notation" (with Agnese Toniutti, in Contemporary Music Review), and "Becoming #NewMacy" (with Paul Pangaro, in Cybernetics and Human Knowing).