Gaiutra Bahadur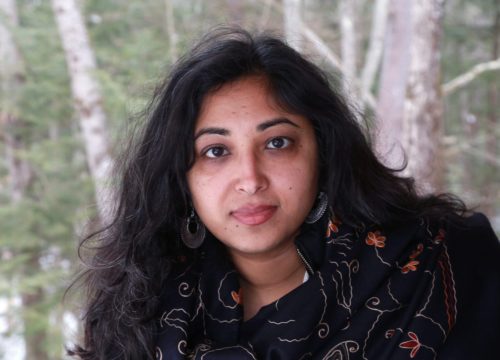 Gaiutra Bahadur teaches journalism as an assistant professor in the Department of Arts, Culture and Media. She is a writer who has published globally on migration, literature and gender. Her book Coolie Woman was shortlisted in 2014 for Britain's Orwell Prize, the international literary award for artful political writing. For the first decade of her career, Gaiutra was a newspaper staff writer. She covered immigration and the war in Iraq for The Philadelphia Inquirer andthe Texas legislature for The Austin American Statesman. She started her career as a consumer advice columnist for The Jersey Journal in Jersey City, her hometown newspaper.
For her work as a reporter for dailies, Gaiutra was named a Nieman Fellow at Harvard in 2007-2008. In the decade since then, her essays, literary criticism and reporting have appeared in a wide range of national and international publications, including The New York Times Book Review, The New York Review of Books, The New Republic, The Nation and Ms. Magazine. She has also published fiction, a short story that appears in the Feminist Press literary collection Go Home!
Gaiutra is a two-time winner of the New Jersey State Council on the Arts Award for Prose and the winner of a national award for prose from the Barbara Deming Memorial Fund for American feminist writers. She has won literary residencies at the MacDowell Artists Colony and the Rockefeller Foundation's Bellagio Center in Italy. Her work as an independent scholar in the humanities has been recognized and supported with fellowships from the W.E.B. Du Bois Institute at Harvard, the Schomburg Center for Research in Black Culture at the New York Public Library, the Society of Authors in London and the Eccles Centre for American Studies at the British Library.
At Rutgers, Gaiutra is an affiliate faculty member with the Department of African-American and African Studies.
For more on her work, see http://www.gaiutra.com