Sandy Skoglund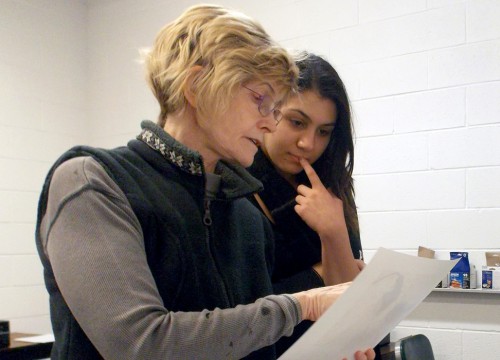 Sandy Skoglund studied studio art and art history at Smith College and attended graduate school at the University of Iowa where she studied filmmaking, intaglio printmaking, and multimedia art, receiving her M.A. in 1971 and her M.F.A. in painting in 1972.
Working in the early seventies as a conceptual artist in New York, Skoglund dealt with repetitive, process-oriented art production through the technique of mark making and photocopying. In the late seventies, Skoglund's desire to document conceptual ideas led her to teach herself photography. This developing interest in photographic technique became fused with her interest in popular culture and commercial picture making strategies.
In 1980, Skoglund defined for herself a practice of creating and exhibiting installations accompanied by a photograph of them that incorporates performance with live models. Skoglund has continued to explore this personal working style and the artistic issues it encompasses to the present day.  Skoglund has achieved a leading position in revolutionary photography. Many of her installations have been commissioned by museums and universities around the world and her work has been featured in some of the most prestigious exhibitions and publications on contemporary art.
You can find Sandy on Instagram: @sandyskoglundart