Robert Snyder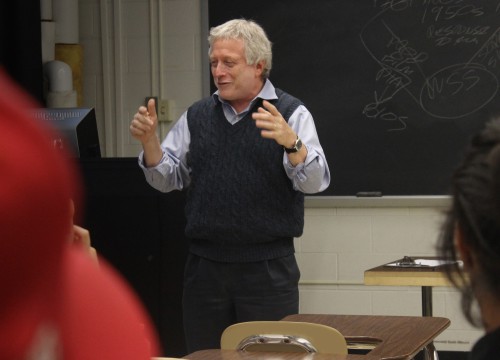 Robert W. Snyder is an associate professor of journalism and American Studies at Rutgers-Newark. He writes widely on New York City history and journalism.
He is the author of Crossing Broadway: Washington Heights and the Promise of New York City; The Voice of the City: Vaudeville and Popular Culture in New York; and Transit Talk: New York's Bus and Subway Workers Tell Their Stories. He is the co-author of Metropolitan Lives: The Ashcan Artists and Their New York, which won the Barr Prize of the College Art Association, and co-editor of nine volumes in media studies.
Snyder wrote, produced and directed the documentary short City Kids Meet Ashcan Art, which won a Gold Apple from the National Educational Media Network. He directed the research for Ric Burns' film New York and served as a consultant and interview source for National Public Radio's Sonic Memorial project on September 11 and the World Trade Center, which won the Peabody Award.
Formerly the editor of Media Studies Journal, Snyder also worked at Channel 13/WNET, Newsday, the journalism review More, and the Tarrytown Daily News. He earned his doctorate in American history at New York University.