Michèle Raper Rittenhouse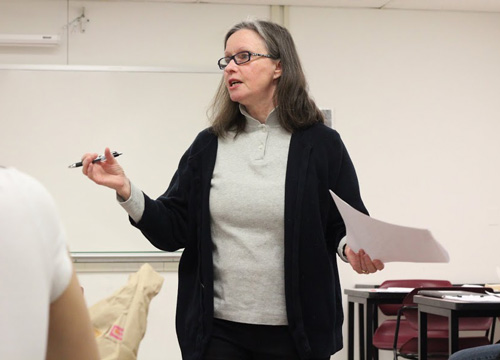 Michèle Raper Rittenhouse is the Director of the Division,Theatre Arts and Technology (THAT) at New Jersey Institute of Technology (NJIT). Through this position she is co-coordinator of the Joint Theatre Program between NJIT and Rutgers University-Newark (RU-N). She has developed a major at NJIT in THAT as a stand-alone or double major incorporating other disciplines of study in Design, Science, Management, or Engineering. She works with undergraduate playwrights and screenwriters at RU-N and NJIT and has had or is now developing her own plays through the Playwrights Horizons School, the Abingdon Theatre Company, and the id Theatre Company's id-iots Playwrights group in NYC.
She has attended and developed new plays at the Seven Devils Playwrights Conference in McCall, Idaho, the Double X Theatre Festival in London, O'Neill National Playwrights Conference in Waterford, Connecticut, received the Witter Bynner Fellowship for playwright in residence at the Abingdon Theatre Company, New Century Playwriting Award, and Nat Horne Award, and has been produced at Lincoln Center-Bruno Walter Auditorium, NY Public Theatre (Free at Three series), the Access Theatre, Abingdon Theatre Company, the Coast Playhouse in LA, and in Austin, Boulder, and other locations in NYC and NJ.